nag_extension: gallery.php
gallery.php
ist eine Erweiterung des originalen nag_05-Codes und wurde anlässlich der Ausstellung "Berlin, Zentrum der Netzkunst damals und heute" in der
panke.gallery Berlin
entwickelt. Zum Ausstellungskonzept für den nag_05 gehörte, für die Dauer der Ausstellung (4.10.-23.11.2018) den Online-Zugang zum nag_05 (
http://nag.iap.de
) zu sperren und den Netzkunstgenerator exklusiv im Raum der Galerie zugänglich zu machen. Die von den Galeriebesuchern generierten Bilder sicherte gallery.php in einen eigens dafür erstellten Bilderordner von dem aus sie mit Hilfe des Scripts in ein vorgefertigtes Grid an die Wand projiziert wurden. Die beiden Features des Konzeptes "begrenzte Zugänglichkeit im Galerieraum" und "Bilder an der Wand" thematisieren auf ironische Weise die Konflikte zwischen Galeriekunst und netzbasierter Kunst.
Die von Gerrit Ché Boelz verfassten Scripts sind unter einer freien Lizenz hier zugänglich:
https://lab.madbox.synology.me/nag_extensions/gallery/tree/master
gallery.php
is an extension of the original nag_05 code and was developed on the occasion of the exhibition "Berlin, Zentrum der Netzkunst damals und heute" at
panke.gallery, Berlin
. The concept for the presentation of nag_05 included blocking the online access to nag_05 (
http://nag.iap.de
) for the duration of the exhibition (4.10.-23.11.2018) and making the net.art generator exclusively accessible in the gallery room. The images generated by the gallery visitors were saved by gallery.php in a specially created image folder, and from there they were projected onto the wall in a prefabricated grid with the help of the script. The two features of the concept "limited accessibility in the gallery space" and "pictures on the wall" ironically address the conflicts between gallery art and net-based art.
The scripts written by Gerrit Ché Boelz are available under a free license here:
https://lab.madbox.synology.me/nag_extensions/gallery/tree/master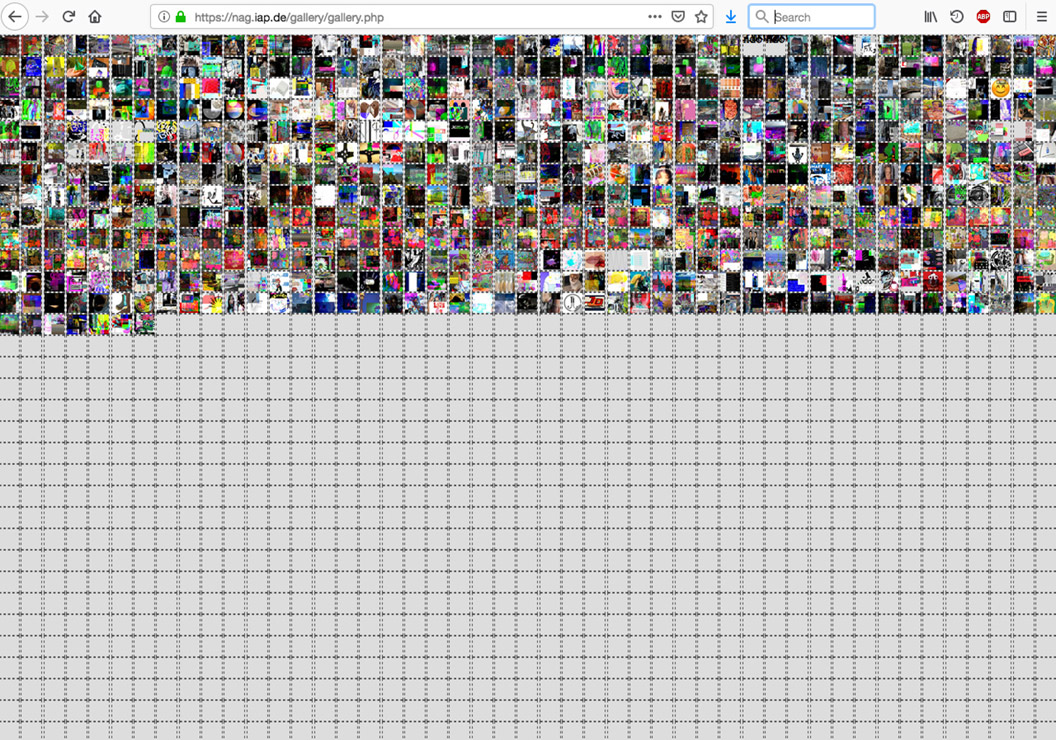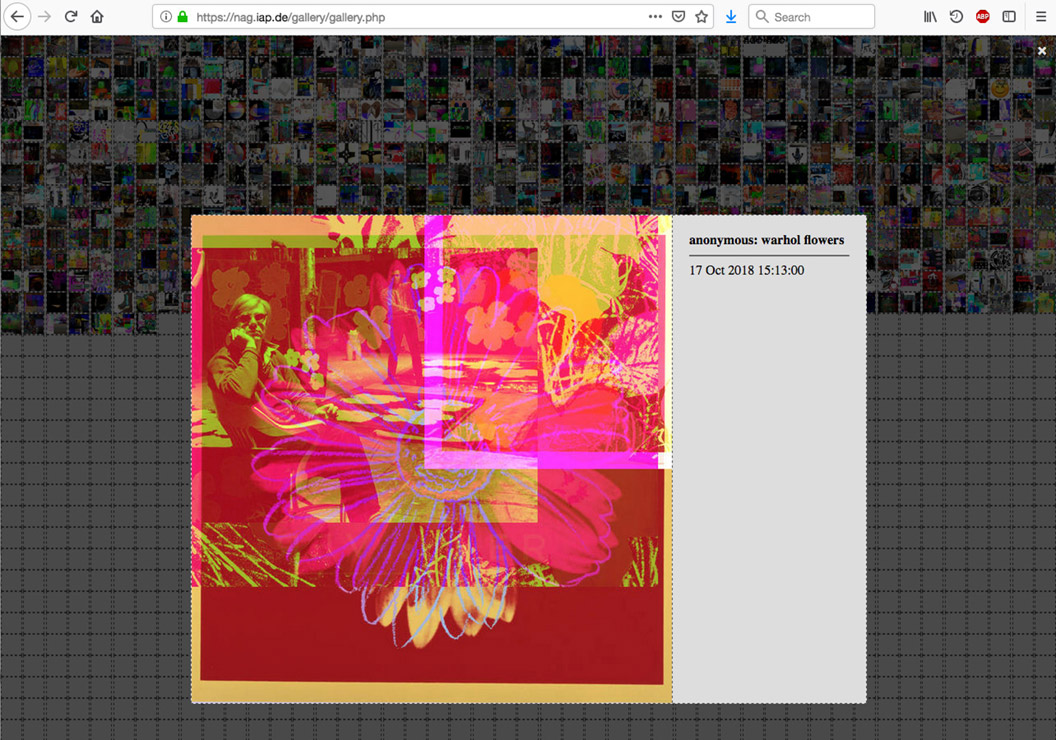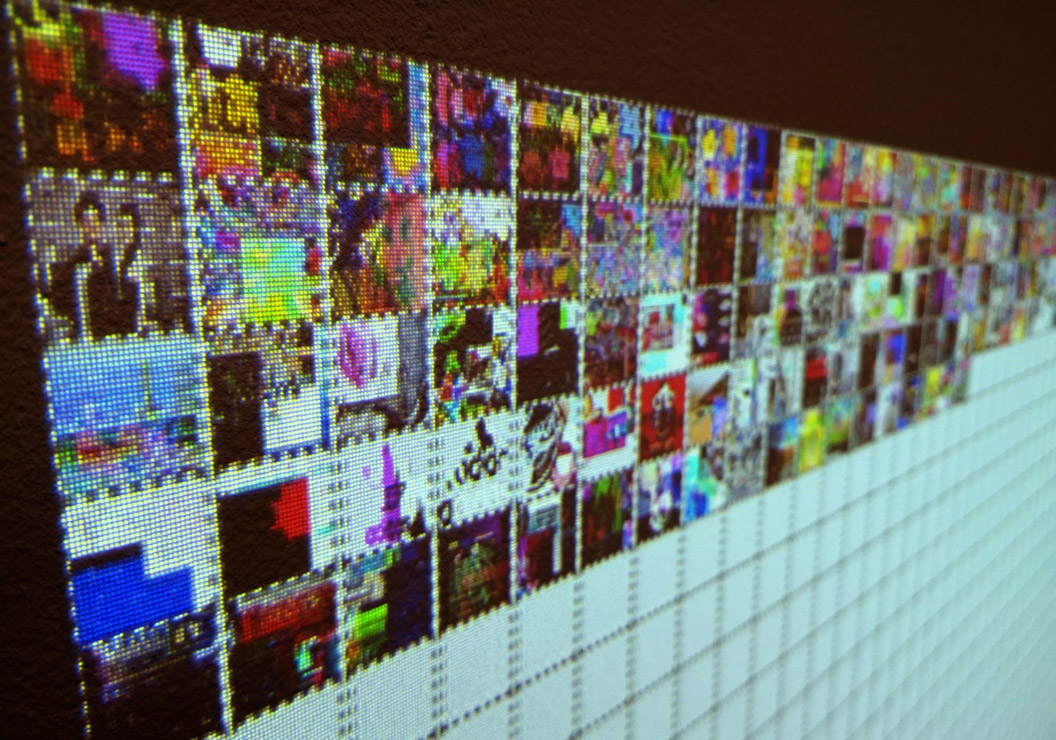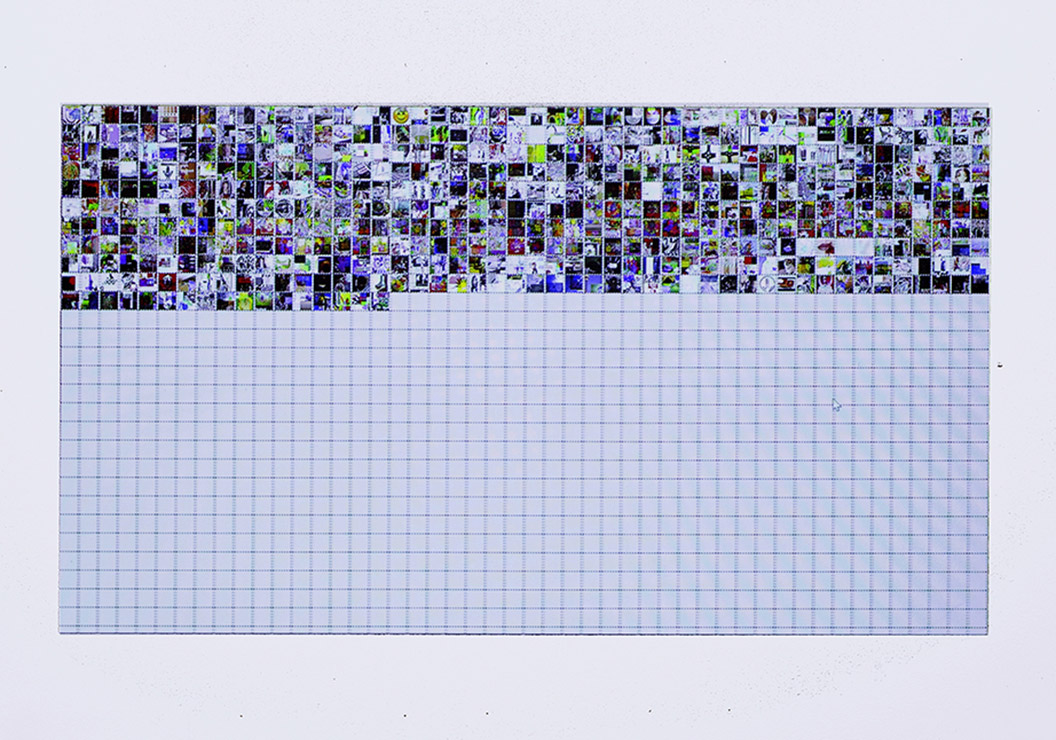 nag_machine, installation, fully functional internet server in wooden box with nag_software (since 2008)
Collection: ZKM | Zentrum für Kunst und Medien, Karlsruhe
Currently on display in the exhibition Writing the History of the Future, ZKM
https://zkm.de/de/ausstellung/2019/02/writing-the-history-of-the-future
nag_machine.pdf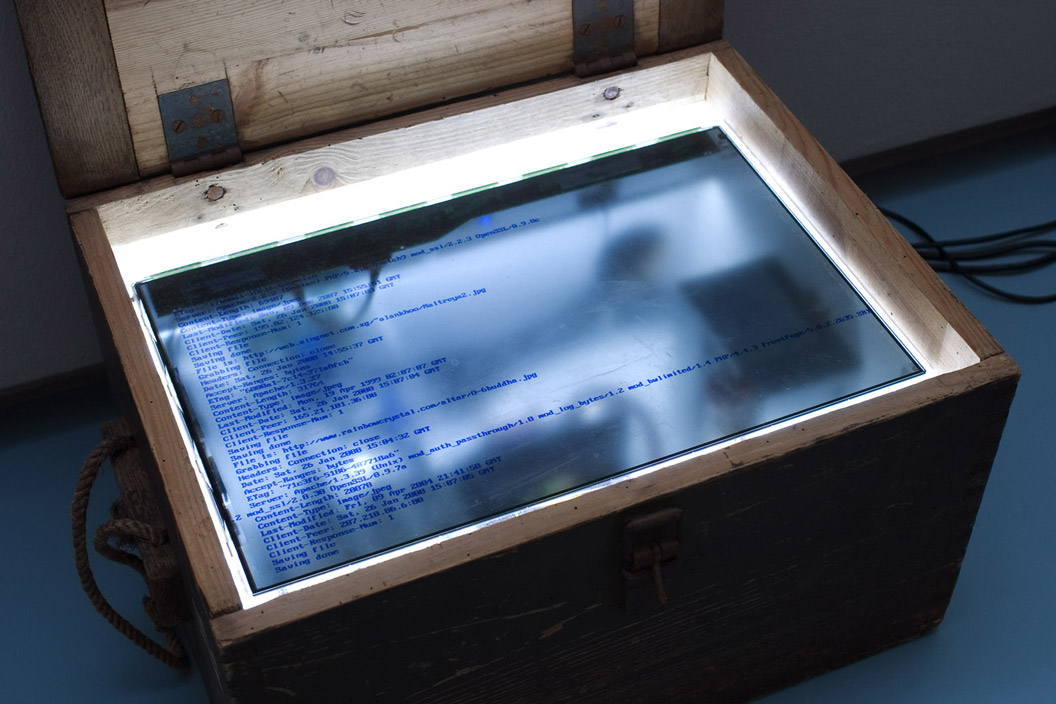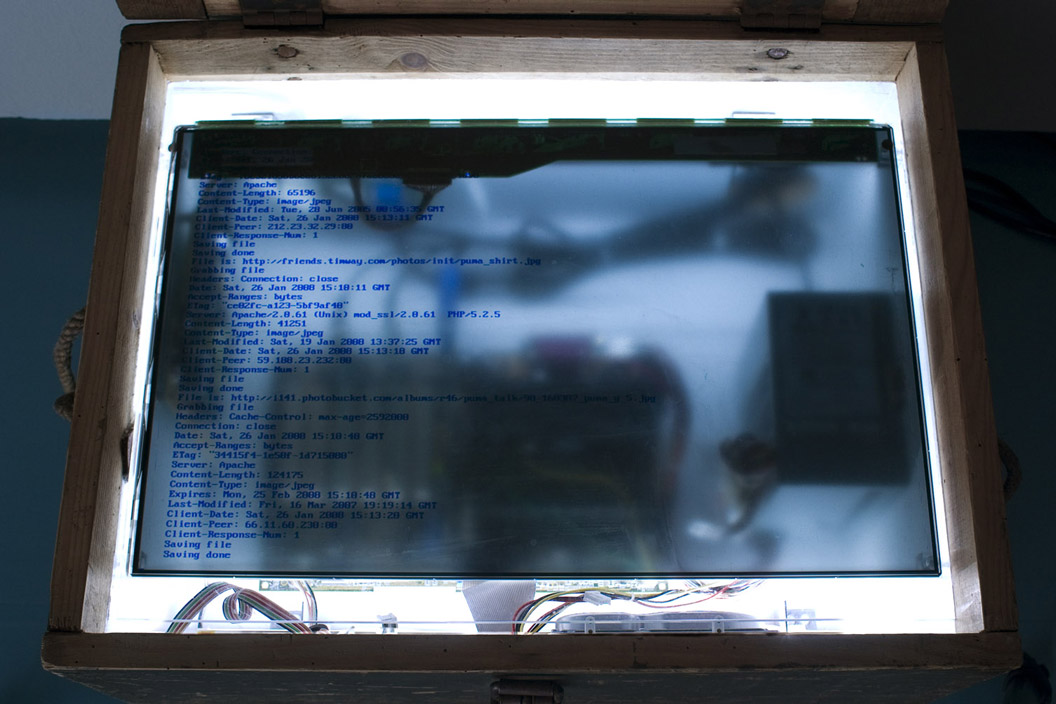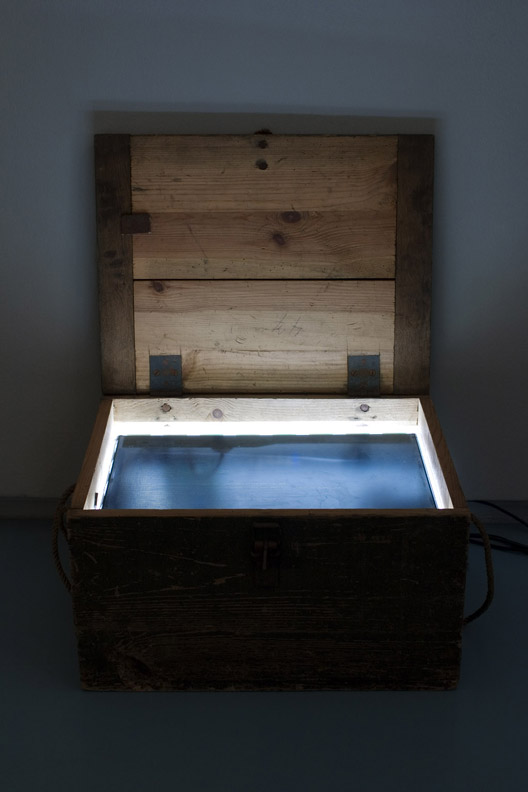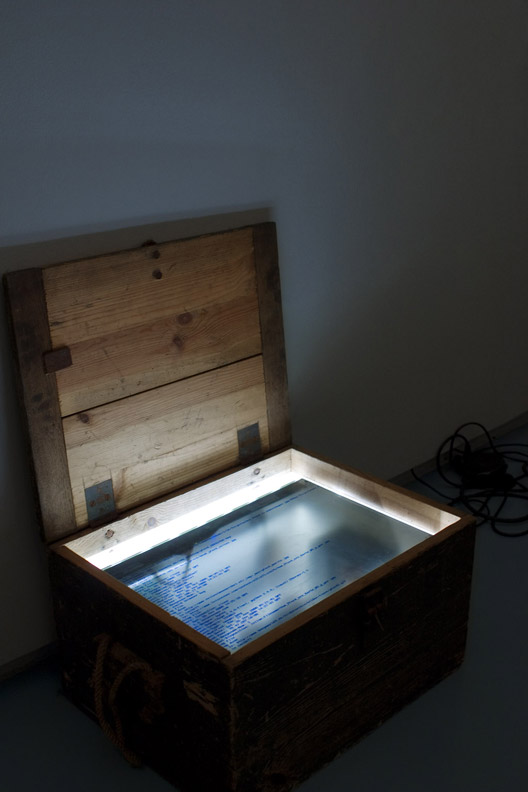 Fotos © Nina Pieroth Frankfurt